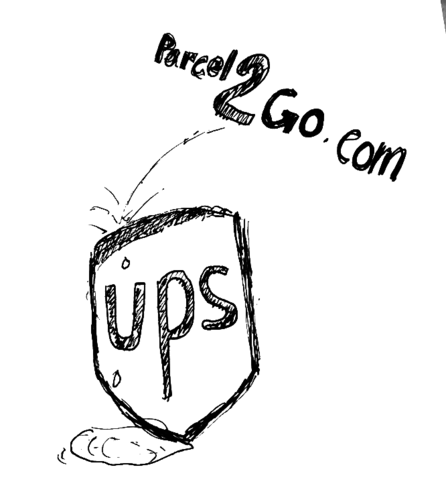 On Wednesday I ordered next-day shipping of two boxes with UPS from the UK to Hungary. I paid around $400. Collection was supposed to be that day.
The service is provided under UPS' brand by upstoday.com, a rebranded front from Parcel2go.
Wednesday came and went - no-one came, no-one called. On Thursday, when the parcels were supposed to be delivered to Hungary they were still waiting to be collected. I chased (the only means of contact) to find out what's going on - I got this gold reply:
Again, I am sorry for any inconvenience and I apologise on behalf of UPS that the collection did not take place Unfortunately, however, the services are not advertised as guaranteed.
I'm looking forward to seeing what the courts make of this. So basically the deal is that you pay your money, but no service is guaranteed.
I'm astounded that UPS have attached their billion dollar brand to this embarrassment of a reseller.
It's now Friday afternoon, two days after these expensive items were to be delivered to Hungary. Only one item is tracking on the UPS site, and it shows no movement since it was collected.
I emailed Parcel2go this morning: no reply. I messaged their live chat just now:
I'm extremely sorry about this situation. In order to resolve this, I need to contact the depot via our internal system. I will do this now and as soon as they get back to us I'll be in touch via the e-mail provided on the order to keep you up to date - responses are generally provided within 1-2 working days.
So they want 2 working days to get back to me on where a next-day shipment is - when it's already two days late. Of course there's no mention of a refund.
The negligence here is staggering.
Follow the incompetence live using reference 1ZE46W940497285814.